Whether you seek health and fitness classes, childcare programs, day camp, aquatics, teen or family activities, volunteer opportunities, or special events, you'll find choices for people of all ages, interests, and abilities. We tailor our program content to meet your needs, and we work hard to make every program fun and rewarding. To learn about specific options, contact the YMCA of Bristol.
---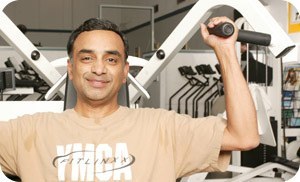 Helping you become healthier in spirit, mind and body is fundamental to the mission of the YMCA. You have a wide range of offerings provided by highly trained professionals. After receiving your free, personalized fitness orientation, you can use our fully equipped Fitness Center, attend many different group exercise classes, or take advantage of personal training sessions. We offer programs for all ages and abilities. We also provide specialized programs to improve your overall wellness.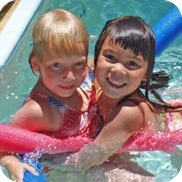 The YMCA offers a wide range of swimming programs for all ages and abilities, including swim lessons, aqua-fitness classes, lap swimming, family swimming, swim teams, rescue skills classes, and therapeutic programs. With two heated indoor pools, and varied schedules, there is something for everyone.
The YMCA offers day camp for children and youth. Camp is an enriching experience for ages 5 – 15, providing many experiences that offer support, empowerment, self-esteem, and constructive use of time. Our trained, caring staff helps every child develop new skills, and experiences, while building self-confidence.
The YMCA of Bristol is one of the best child care providers in the area. Our exceptional staff members provide services and experiences that support the growth and development of strong kids and strong families. All activities are based on the core values of caring, honesty, respect, responsibility, and faith.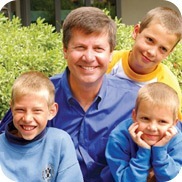 Family Time
At the Y you and your family can spend time together having fun. Whether you're exercising together, participating in parent-child programs, spending some time at camp, or attending family fun events at YMCA of Bristol facilities, you will treasure these moments of memorable experiences in a safe and friendly environment.
Youth and Adult Sports
We offer both youth and adult sports programs. Our Youth Sports program is dedicated to providing a positive experience for all participants. We emphasize basic fundamentals, teamwork, fair play, and most of all fun! Through age-appropriate play and a value-based leadership, we maintain a spirited, non-competitive environment for all ability levels. At the YMCA everyone is a winner.
At the YMCA we pride ourselves in making a significant impact in the lives of teens. Our programs offer opportunities for teens to develop positive and life-long relationships with adults and youth in our community. All our programs promote leadership and meaningful community service.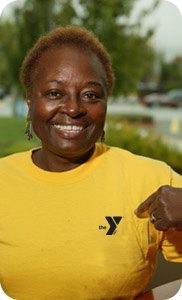 Throughout the year the YMCA hosts special events for adults and kids to have fun and meet other people in a safe and friendly environment. Our staff plans theme-based activities and invite you to attend.
---
Sign up for Programs at the Y!
The staff and volunteers at your YMCA are eager to discuss these programs with you. We tailor our program content to meet your needs, and we work hard to make every program fun and rewarding.
Get Involved! Sign up for programs at the Y with Online Registration.