LITTLE FLOATERS WATER SAFETY PROGRAM
Float Lessons is a one-to-one water safety program that teaches children ages 1-4 how to roll on their backs so they can breathe, float and reach the side of the pool until help arrives. Those precious seconds can save a life! Sessions include 8 lessons, each 10 to 15 minutes long. These "mini" lessons maximize the short attention span of toddlers while gradually increasing the child's comfort level in the water through personalized one-to-one instruction by a certified staff.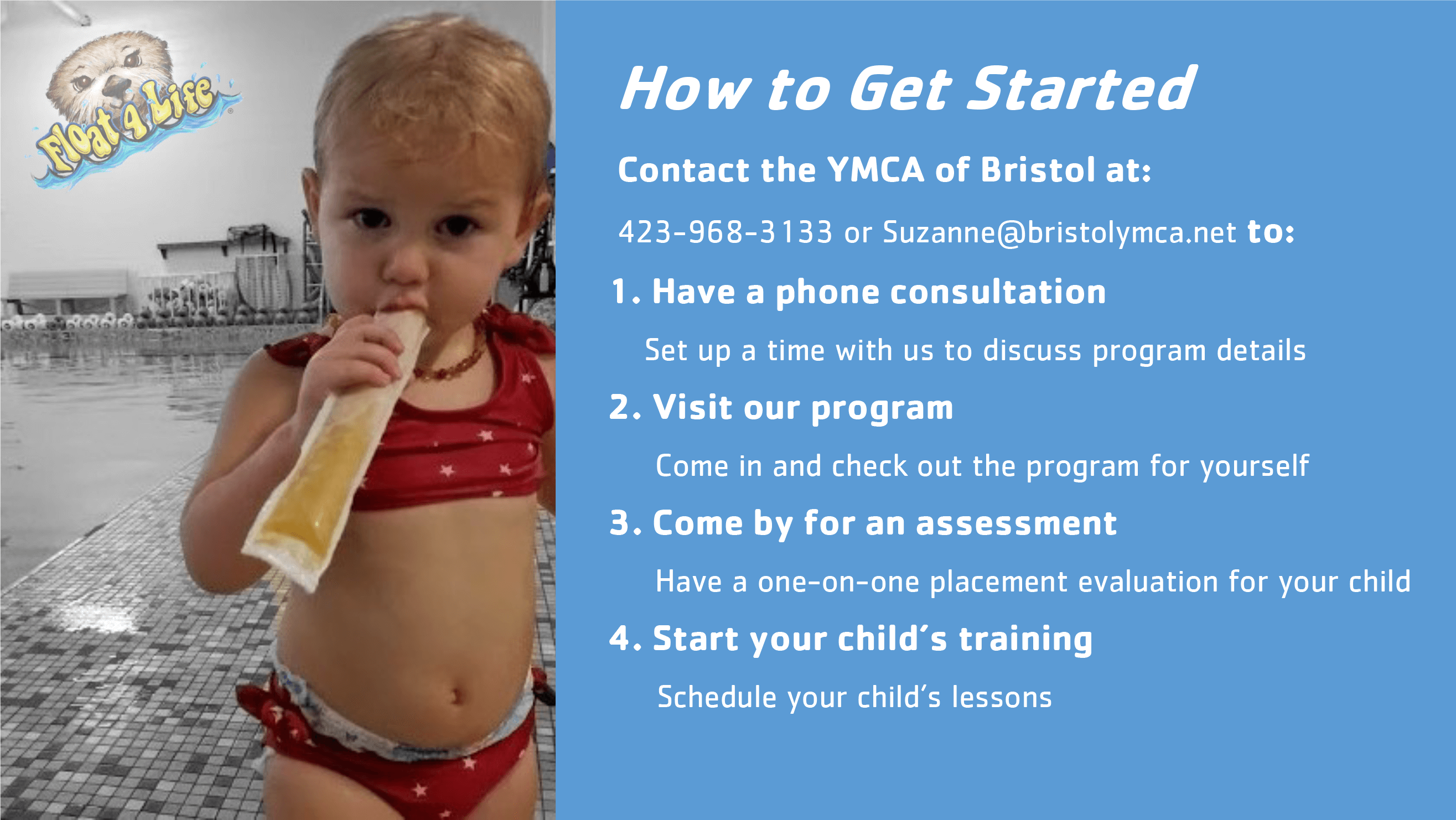 *Additional times may be available upon request.
Location: YMCA of Bristol
Ages: 3 year olds and above
Duration: 20 – 30 minutes
Registration: Contact Suzanne Wantland, at (423)-968-3133 or [email protected].